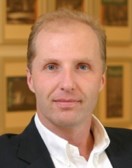 Alan Thomson
Alan Thomson
Senior Partner and Managing Director , The Boston Consulting Group
Alan Thomson is the global leader of BCG's Energy practice and is based in Houston, Texas.
Alan has more than 30 years of experience working across the oil and gas value chain and more than 18 years with BCG. He specializes in strategy, operational effectiveness, and organization transformation. He serves major oil companies, upstream independents, national oil companies, service companies, and governments around the world.
Prior to joining BCG, Alan worked for the international energy consulting firm of Purvin & Gertz, Shell Canada, and Novacor Chemicals.