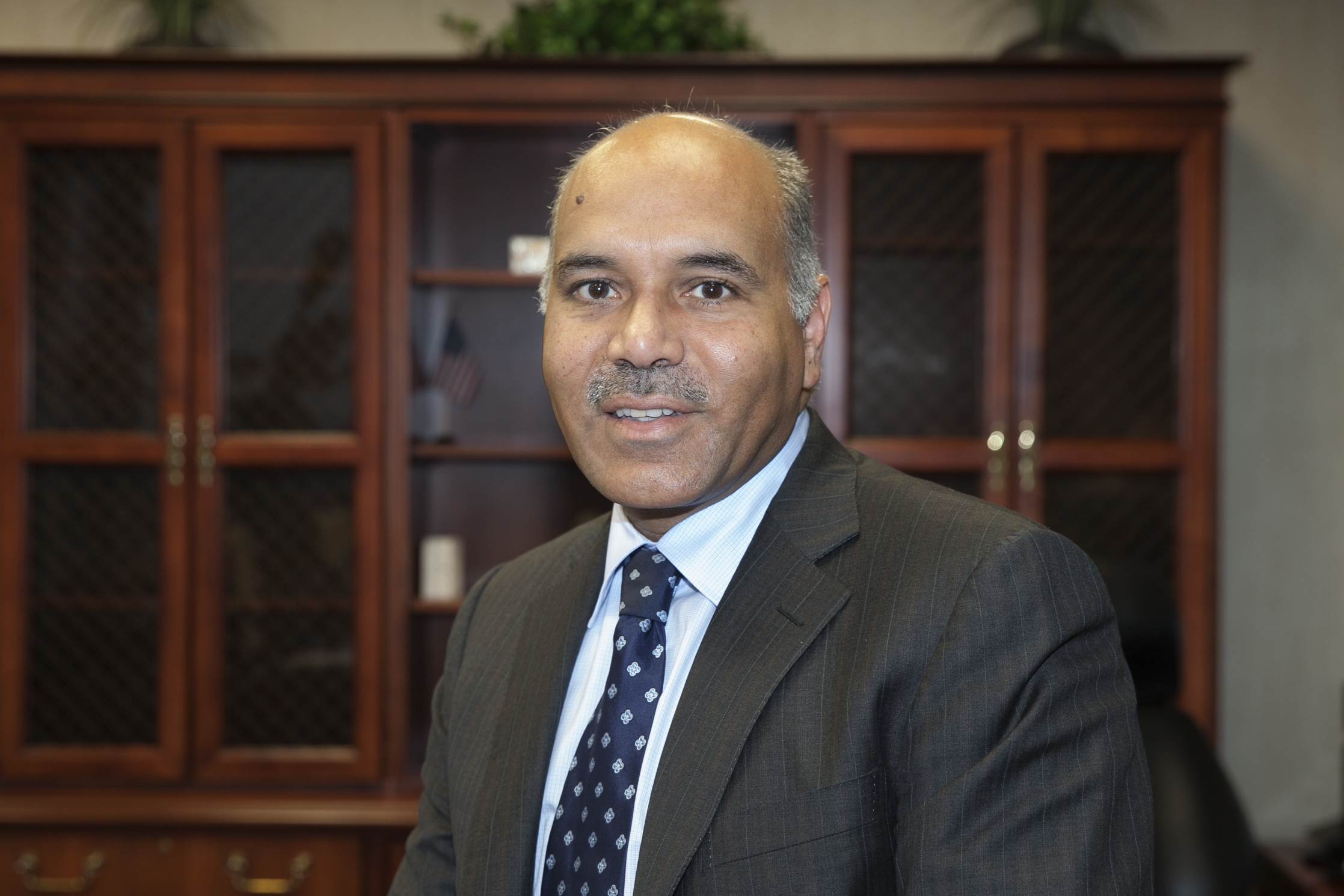 Basil Abul-Hamayel
Basil Abul-Hamayel
President , Aramco Services Company
Basil Abul-Hamayel
President
Aramco Services Company
Basil Abul-Hamayel is President of Aramco Services Company, a U.S.-based subsidiary of one of the world's leading energy providers, Saudi Aramco. He assumed the post in March 2015.
Abul-Hamayel is responsible for overseeing the strategic direction and operations of Aramco Services to support Saudi Aramco.
In addition to his role as Aramco Services President, Abul-Hamayel serves on the boards of Aramco Services and several of its subsidiaries: Saudi Refining Inc., Saudi Petroleum International, Inc. and Saudi Aramco Energy Ventures - U.S. LLC. He also serves as a Board member and as Vice President of Aramco Financial Services Company. Additionally, he serves as Board member and President of Aramco Training Services Company.
Abul-Hamayel joined Saudi Aramco in 1982, starting out in Electrical Systems then moving to Finance as an analyst after earning an economics degree.
Throughout his career he has held a number of leadership positions. Most recently, he served as the Executive Head of Treasury in charge of Finance, Strategy and Development. He was also the General Manager of Corporate & Project Finance, where he provided strategic direction and oversight of major project financing. Earlier he served in several managerial positions with oversight of Corporate Finance Project Development; Treasury Advisory; and Corporate Finance, Insurance and Asset Management, among other areas.
Abul-Hamayel's financial leadership role extended to serving as Chief Investment Officer (interim) for the endowment at King Abdullah University of Science and Technology (KAUST). Additionally, he served on the Board and was Vice President of Corporate Planning for Petron Corp., Saudi Aramco's Philippine joint venture.
He was also a Senior Finance Specialist at the World Bank and International Finance Corporation and served on the boards of SATORP - a refining joint venture between Saudi Aramco and Total. Additionally, he was a Trustee of the International Schools Group in Saudi Arabia and CEO of Saudi Aramco Development Company.
Abul-Hamayel earned a master's degree in business administration from the Massachusetts Institute of Technology's Sloan School of Management, and a bachelor's degree in economics from The University of Texas at Austin. He has also participated in a number of leadership development programs, including the Tuck Executive Program at Dartmouth University.