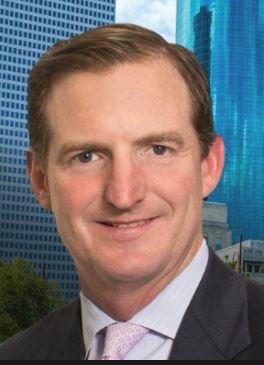 Houston Managing Partner , Ernst & Young LLP
Bill has over 26 years of public accounting experience serving both private and public companies.
Bill is the Houston office managing partner of Ernst & Young and currently serves several Houston based companies including Phillips 66, National Oilwell Varco, Waste Management and Group 1 Automotive. Over the course of his career, he has served companies in the energy, restaurant, manufacturing, construction, airline, and distribution industries.
Bill sits on the US and America's Advisory council and the Global Governance Council of Ernst & Young. He has also been involved in various aspects of campus recruiting across Texas including many years of recruiting at Baylor University, the University of Texas and Texas A&M University.
Bill is on the board of directors of the Greater Houston Partnership, the United Way, the American Heart Association and the Central Houston Partnership. He is a graduate of Baylor University. Bill and his wife Mickie live in Houston with their three son's ages 20-, 17 and 13. In his spare time, he enjoys spending time outdoors and with his family.