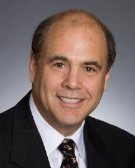 Bob Borochoff
Bob Borochoff
President and CEO, Café Adobe
Bob Borochoff has been an established leader in the food and beverage industry for the past 38 years. His restaurants, special events, and catering ventures have been called upon by numerous groups and individuals including international corporations and three U.S. Presidents, asking for food, beverage, entertainment, and production management services for major events. As a successful entrepreneur, Borochoff has also invested in real estate, an entertainment amphitheater, and numerous other businesses.
Borochoff currently serves as President and CEO of the Borochoff Group, Inc. which he formed in 2003 as a vehicle to purchase restaurants and businesses for investment and growth. In March 2006, The Borochoff Group bought the iconic restaurant chain Café Adobe, founded in 1981.
Borochoff began his hospitality career as a teen in California. In 1984, he formed his own company and first restaurant. By 1990 the company grew to provide event management, entertainment and production, and began providing services for concerts, festivals, corporate events, trade shows, and conferences, while simultaneously owning nearly a dozen successful restaurants.
His efforts to give back to his industry are extensive. He has served as President of the Greater Houston Restaurant Association and twice was voted "Restaurateur of the Year" by that organization. Borochoff was a Board Member of the Texas Restaurant Association for 19 years and was appointed in 1988 to the National Restaurant Association's Board of Directors and currently serves as Director Emeritus.
In addition to a strong sense of corporate responsibility, giving back to his country and his community has been a central focus. Borochoff currently serves as one of twelve Commissioners of the U.S. – China Commission, appointed by U.S. House minority leader, Kevin McCarthy. He is also a member of the Texas Finance Commission, appointed by Governor Greg Abbott. For ten years he served as Vice Chairman on the Board of Trustees for the Mental Health/Mental Retardation Authority of Harris County, appointed by the Harris County Commissioners Court. He also serves on the Board of Directors and Public Policy Steering Committee of the Greater Houston Partnership. Over the past four decades, Bob
has chaired or authored numerous efforts to create and change laws to improve society at the federal, state and local level.
Borochoff resides in Houston with his wife, Jane. He has lived in Houston since 1974 and has three adult children.