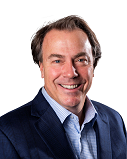 Bruce Stewart
Bruce Stewart
President, Direct Energy Home , Direct Energy
Bruce Stewart is President of North America Home for Direct Energy, headquartered in Houston, Texas. Serving 3.4 million residential and small business customers across 50 US states and 4 Canadian provinces. Direct Energy Home includes energy, home services & solutions brands First Choice Powerÿ, CPL Retail Energyÿ, WTU Retail Energyÿ, Home Warranty of America (HWAÿ). Direct Energy is a subsidiary of Centrica plc, an international energy and services company.
Bruce has over 27 years of leadership and innovation in the energy, internet, mobile. cable and technology sectors at companies including GE, Constellation/Exelon, Yahoo, AOL/Netscape, Exodus and InterMedia Cable. Bruce has a strong track record of delivering growth in consumer-facing businesses and is passionate about delivering customer-focused products and services, with a focus on launching new products, services and technology platforms that enhance customer experiences. Most recently, Bruce was Chief Marketing Officer at the General Electric Current division where he helped drive their business transformation and growth with new digital and 'internet of things' products and solutions. Previously, Bruce served as SVP at Exelon, CMO at Constellation and the Head of the Mass Markets business division at Constellation Energy, where he led the retail mass markets business from start-up to become the third largest residential and small commercial competitive energy supplier in five years in the US.
Prior to Constellation Energy, he served as CEO of Mobile & Digital of kgb, the world's largest independent provider of directory assistance and enhanced information services, where he had overall global business management, P&L and operations responsibility for kgb's Mobile & Digital Division. Bruce has held numerous professional, volunteer and charitable board memberships. He is currently on the Board of The Greater Houston Partnership and previous board memberships have included Houston Habitat for Humanity, Collider Media Inc.Board, and Xtone Inc., Mater Dei School Board, CTIA Wireless Internet Caucus Leadership Board, National Cable Television Association (NCTA) Corporate Counsel Committee, Project Rebirth Board, Comprehensive Care Center, Inc. Board, and the Cable PAC President's Club. He was also a member of the Courageous Sailing Team affiliated with the Yale Corinthian Yacht Club in the 1987 America's Cup.
Bruce received a juris doctor from Case Western Reserve University School of Law in Cleveland, Ohio, and a Bachelor of Arts from Holy Cross College in Worcester, Massachusetts.