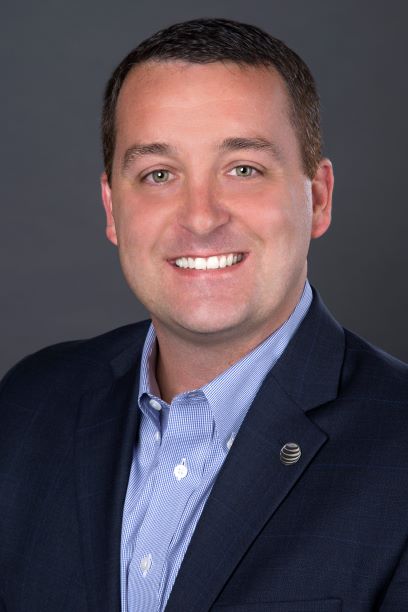 Caleb Deerinwater
Caleb Deerinwater
Vice President, Fiber Sales and Distribution, AT&T
Caleb Deerinwater is currently the Vice President of Fiber Sales & Distribution with the responsibility for driving AT&T Fiber growth across all sales and distribution channels. Additionally, Caleb oversees the Connected Communities team for continued growth of fiber penetration in multi-dwelling units and is working across teams to increase sales for mixed-use developments.
From 2019 to 2021, Caleb served as the Vice President & General Manager of the South Texas market with responsibility spanning across Houston, San Antonio, Austin, and Tropical Texas. In this role, Caleb was responsible for the overall growth of the market as well as the capital investment and performance of both the wireless and fiber networks. Prior to this, Caleb was the Assistant Vice President of the Authorized Retail sales channel. In this capacity, he was responsible for leading the retail distribution and growth strategy for Authorized Retail, spanning over 3,000 locations nationwide.
Caleb began his career with Cingular Wireless in 2002 as a Call Center Representative in Wichita Falls, TX and successfully held multiple roles within the call center organization. As Director in 2011, Caleb led multiple call centers in Texas & Oklahoma and launched one of the first dedicated iPhone customer service centers. In 2013, Caleb led the Consumer Mobility Retention program, responsible for retaining at-risk customers within the mobility base. Then, in 2016, as the Assistant Vice President for the Sales & Service Call Centers, Caleb was responsible for call centers across North, Central, and South America, providing leading customer service while growing voice, broadband, and video products.
Caleb has a degree in Political Science & International Studies from Midwestern State University. As a Veteran of the US Army, Caleb deployed as part of NATO forces, supporting Operation Joint Forge in
Bosnia-Herzegovina. A native of Archer City, Texas, Caleb currently resides in Houston, Texas with his wife, Jamie and two daughters, Corrie (17) and Jordan (15). Caleb and his wife are passionate about their humanitarian services in Uganda and have traveled there frequently to support missions and to visit their two Ugandan daughters, Josephine and Juliet.