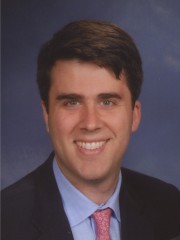 Charlie Leykum
Charlie Leykum
CEO , CSL Capital Management
Charlie Leykum founded CSL Capital Management, LP ("CSL Capital") in 2008. CSL Capital is an SEC-registered investment advisory firm based in Houston, TX, with a strategy focused on private investments in services and manufacturing companies in the energy sector. Since its inception, CSL Capital has raised approximately $1.7 billion in equity capital and commitments and through its funds, has made de novo, growth capital, recapitalization, and distressed investments. Additionally, in November 2017, CSL Capital sponsored a $345 million energy services publicly-traded special purpose acquisition company, Sentinel Energy Services Inc. (NASDAQ: STNL). Notable fund investments include BJ Services, the second largest North American pressure pumper, in December 2016, and Ranger Energy Services (NYSE: RNGR), the leading public well services company in the U.S.
Before founding CSL Capital, Mr. Leykum worked at Soros Fund Management LLC, which he joined in 2004 as an Investment Professional covering energy and a number of other industries for the Quantum Endowment Fund. Mr. Leykum was promoted to Portfolio Manager, where he managed a portfolio of energy and basic materials investments.
Mr. Leykum graduated with an M.B.A. from Harvard Business School and with a B.A. in Economics from Columbia University. Prior to entering Harvard Business School, Mr. Leykum worked at Goldman, Sachs & Co. in the Principal Investments Area and also in the Leveraged Finance Group within the Investment Banking Division.
Mr. Leykum serves on the board of several private companies including BJ Services, where he serves as its Chairman. In addition, Mr. Leykum is on the board of the Greater Houston Partnership and the Columbia College Alumni Association. Mr. Leykum resides in Houston, TX, with his wife Elizabeth and their three children.