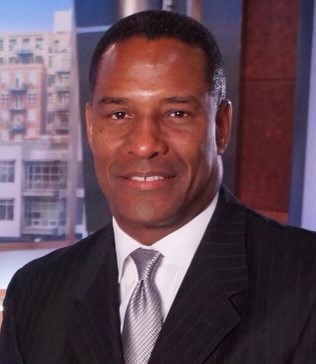 Chief Revenue Officer, Houston Chronicle
Henry joins the Houston Chronicle with extensive business experience spanning over 30 years. Having ran significant businesses at industry leading Fortune 100 companies, Henry has brought balanced leadership and direction to start ups as well as turnaround projects at businesses large and small. His many strengths include attracting top talent and guiding organizations from vision through plan execution. 
Henry previously ran regional sports networks for FOX Sports and served as a Senior Vice President of 20th Century Fox. Henry currently uses his talents to build out start-up companies ranging from Liveli Nutraceuticals to Original Grain Watch Company and most recently, Vero Naturals. He is highly respected for his ability to turn around struggling companies and building out early stage start-ups. 
Henry joined 21st Century FOX in 2008 as the General Sales Manager of FOX Sports Detroit, before quickly moving up within the company. He served as the Senior Vice President and General Manager of FOX Sports Ohio for three-years prior to moving to San Diego to launch the network's San Diego region in 2012. Henry was promoted to combine FOX's regional sports networks in Southern California, which collectively held the telecast rights for the Los Angeles Angels of Anaheim, Los Angeles Clippers, Los Angeles Kings, Anaheim Ducks, San Diego Padres, Big West Conference and CIF Southern Section.
Prior to his time at 21st Century FOX, Henry established a name for himself as a marketing and advertising sales executive at various newspaper companies including the Tribune-owned Newsday and Knight Ridder's San Jose Mercury News. He moved on to become Vice President of Gannett's Detroit Newspapers then Senior Director of Hearst's San Francisco Chronicle. 
Ford has demonstrated commitment to the communities he lives and does business in through board service. He was a member of many non-profit boards during his time in Ohio including the Rock and Roll Hall of Fame and Museum, Cuyahoga Community College and the Greater Cleveland Sports Commission. Recent examples include serving on the board of the San Diego Downtown Partnership, a leading advocate for the growth of Downtown San Diego; and as a board member with the LA Sports Council, whose primary purpose is to promote economic development through sports in the Los Angeles area. Henry most recently served on the Board of the Los Angeles Sports and Entertainment Council.