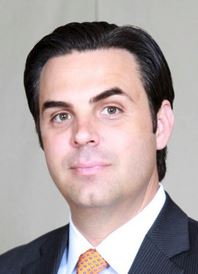 J. Antonio "Tony" Canales
J. Antonio "Tony" Canales
President and General Manager , Telemundo Houston KTMD-47
Tony Canales is the President and General Manager of Telemundo 47 Houston / KTMD, the NBCUniversal-owned television station that serves Spanish-language viewers in the Houston market. Since being named to his role in 2012, Canales has been responsible for managing the station's news, sales, marketing, engineering, finance, human resources and community relations operations.
Under his leadership, the station has seen a significant expansion in its local news operations, thanks to an investment made by NBCUniversal in its Telemundo stations to better serve Spanish-language communities. The investment has enabled the station to hire additional journalists, upgrade news equipment, launch a new weekday newscast at 4:30 PM and two new half-hour weekend newscasts at 4:30 PM and 10 PM, which have expanded local news coverage to seven days a week. The station also created a new consumer investigative unit, Telemundo Responde, charged with fighting for consumers who have been wronged that has already recovered more than $1.4 million for consumers in eight markets, including Houston. Canales' efforts have also resulted in creating strategic partnerships with various professional sports teams, key local organizations and various media companies within the Houston area.
Prior to joining Telemundo, Canales served as Vice President and General Manager for the Azteca America Houston affiliate, KYAZ, from 2010 to 2012. He also worked at Univision Communications for over nine years, holding various positions including Vice President and General Manager of KWEX and KNIC in San Antonio. Canales served as General Sales Manager from 2006 to 2009 and was a member of Univision's national sales team from 2001 to 2004, before being appointed to serve as the first national sales manager at KAKW and KBVO in Austin, Texas. Before his broadcast industry roles, Canales worked as an Account Supervisor at an advertising agency where he executed strategies and solutions for DaimlerChrysler automotive and Modelo beer brands.
Canales is actively involved in community efforts and serves on several boards, including Houston's Kid's Meals, Houston Hispanic Chamber of Commerce, American Advertising Federation, C-STEM Teacher and Student Support Services and American Heart Association. Canales was recognized with the ´40 Under 40' award in 2009 by the San Antonio Business Journal.
Canales holds a bachelor's degree in business management from Texas A&M University. He resides in Houston with his wife and two children.