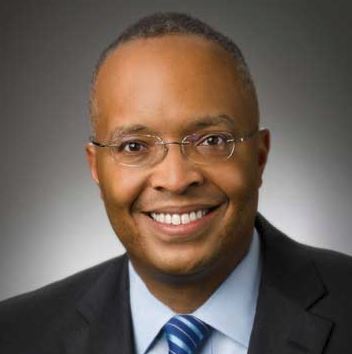 Reginald Hedgebeth
Reginald Hedgebeth
SVP General Counsel & Corporate Secretary , Marathon Oil Corporation
Reggie Hedgebeth is executive vice president, general counsel and chief administrative for Marathon Oil Corporation (NYSE: MRO), an independent exploration and production company based in Houston, Texas with operations in the United States and Africa. He is responsible for Marathon Oil's legal, human resources, compliance, communications, government affairs and corporate facilities teams.
Mr. Hedgebeth most recently served as general counsel, corporate secretary and chief ethics and compliance officer for Spectra Energy Corp and general counsel for Spectra Energy Partners, roles he assumed in 2009 and 2013 respectively. Previously, he served as senior vice president, general counsel and secretary for Circuit City Stores, Inc. and vice president of legal for The Home Depot, Inc.
Mr. Hedgebeth began his legal career as an associate at King and Spalding, LLP and prior to law school held various finance and commercial real estate positions at GE Capital. He graduated with honors from Harvard Law School and Penn State University.
Mr. Hedgebeth currently serves on the board of directors and as chair of the Audit & Ethics Committee for The Brink's Company (NYSE: BCO), as a director of Theatre Under the Stars (TUTS) in Houston, as a member of the Investment Committee of the Memorial Hermann Health System, and a member of the external advisory board of the Schreyer Honors College at Penn State. He previously served as fundraising co-chair for the United Way of Greater Houston's Legal Initiative and the Ensemble Theatre's Founders Circle, and on the boards of the William Byrd Community House in Richmond, Virginia and the Urban League of Greater Atlanta.
Mr. Hedgebeth was named a "General Counsel to Watch" by Corporate Boardmember Magazine, was a recipient of the Houston Business Journal's Best General Counsel Award, and was named an Outstanding Scholar Alumnus by the Schreyer Honors College at Penn State.