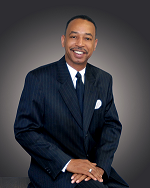 Tony L. Council
Tony L. Council
President and CEO , TLC Engineering, Inc.
Mr. Council was appointed to the Board of Directors on April 20, 2011 by Houston Mayor Annise D. Parker and represents the City of Houston. Mr. Council received his B. S. degree in Mechanical Engineering from North Carolina A&T State University. Mr. Council is a Registered Professional Engineer in the State of Texas. In 2001, Mr. Council founded TLC Engineering in Houston which provides a myriad of professional engineering services to both the public and private sector.
Mr. Council is a published author with articles in the "Oil and Gas Journal" July 2000 issue, "Pipeline and Gas Journal" May 2000 issue and "UK Energy Journal" 2001. Mr. Council also serves on the Board of Directors of Greater Sooner Holdings, a Texas Corporation, and Internal Hydro, a Florida Corporation. Mr. Council is also active in numerous professional, civic and community organizations. Mr. Council resides in Houston.