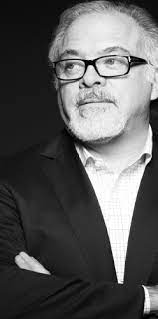 Alex Lopez Negrete
Alex Lopez Negrete
President and CEO, Lopez Negrete Communications
Alex Lopez Negrete founded Lopez Negrete Communications in 1985. He is intricately involved in providing strategic counsel and creative direction to the agency's clients. Lopez Negrete represents clients in the retail, financial, food, arts, government, health care, packaged goods, real estate, energy and insurance industries.Lopez Negrete was named the country's number two financial agency in Financial Marketing Services magazine's 2001 Top 10 Agency's list. The agency was also recognized as one of Houston's 100 fastest growing businesses by the Houston Business Journal.
He was named to the President's Advisory Committee on the Fine Arts for the John F. Kennedy Center for the Performing Arts by President George W. Bush. He received the 2002 Hispanic Achievement Award in communications from HISPANIC magazine and is a member of the Houston Texans' Hispanic Advisory Board.
Lopez Negrete serves as a member of the board of trustees of the American Institute for Public Service and the United Way of the Texas Gulf Coast. He is a director of Houston Child Advocates and the Houston International Festival. He serves as treasurer of the Association of Hispanic Advertising Agencies board of directors.
He has received the Honorary Chairman's Award from the Houston Hispanic Chamber of Commerce, the first Lifetime Achievement Award from the Houston Chapter of the Association of Women in Radio and Television and has been recognized by the Houston Independent School District as a role model.
Lopez Negrete received his degree from the University of Houston.