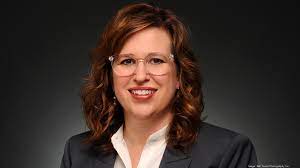 Amanda M. McMillian
Amanda M. McMillian
President and CEO, United Way of Greater Houston
Before beginning her new role on May 1, 2020 as President and CEO of United Way of Greater Houston, Amanda most recently served as Executive Vice President & General Counsel for Anadarko Petroleum Corporation, which was one of United Way of Greater Houston's largest corporate campaigns as well as one of the world's largest independent oil and natural gas exploration and production companies. She was a member of the executive committee and was responsible for Anadarko's legal, human resources, and real estate and facilities functions.
Amanda has also been a long-time active volunteer in several organizations:
·      Amanda has supported and promoted the United Way of Greater Houston for over a decade through Anadarko's successful campaign activities. She is a long-time donor and Alexis de Tocqueville Society member.  
·      She currently serves as a member of the Board of Trustees of Southwestern University, where she served as Chair of the Presidential Search Advisory Committee and serves as Vice Chair of the Investment Committee, and was a past president of Southwestern's Board of Visitors.
·      Until her appointment to the United Way position, she served on the Board of Directors of the Houston Arboretum and Nature Center, where she is a past President of the Board, and on the Advisory Board of the River Oaks Chamber Orchestra.
Amanda served in positions of increasing responsibility since joining Anadarko in December 2004, including as Senior Vice President, General Counsel, Corporate Secretary and Chief Compliance Officer. During her tenure at Anadarko, she also served as Vice President, General Counsel and Corporate Secretary of Western Gas Holdings, LLC, a subsidiary of Anadarko and general partner of Western Gas Partners, LP (NYSE: WES), a publicly traded midstream master limited partnership, from January 2008 to August 2012.
Prior to joining Anadarko, Amanda practiced corporate and securities law at the law firm of Akin Gump Strauss Hauer & Feld LLP, where she represented a variety of clients in a wide range of transactional, corporate governance and securities matters.
She holds a Bachelor of Arts from Southwestern University and received both a Master of Arts and a Juris Doctor from Duke University.
Amanda received the Association of Women Attorneys Foundation Premier Woman in Law Award in 2019. She was also named one of the Top 50 Most Powerful Women in Oil & Gas by the National Diversity Council for 2018, 2017 and 2016, and one of the Most Powerful Businesswomen in Texas by the National Diversity Council in 2016.
Amanda resides in Houston with her husband, Benjamin, and their two children, Grayson and Emma.