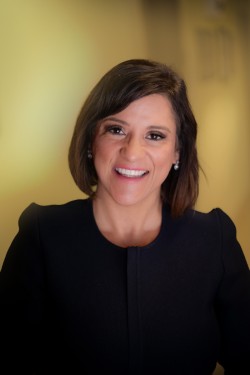 Claudia Aguirre
Claudia Aguirre
President and CEO BakerRipley , BakerRipley
As President and CEO of BakerRipley, Claudia Aguirre leads a nationally-recognized community development organization that has transformed neighborhoods across Houston. Claudia is the first Latina CEO in BakerRipley's 113 year history. She leads a team of more than 1,400 employees across 67 locations, with an operating budget of $411 million annually. BakerRipley's vision is to "crush the inequities" families and individuals face while navigating the climb to self-sufficiency and success.
Claudia has more than two decades of leadership experience in government, education, and
non-profit organizations. She is an expert in child development, community engagement, and immigration policy and has been featured in publications produced by The Center for American Progress, The New York Times, The Wall Street Journal, The Urban Institute, and The Houston Chronicle.
Claudia has received numerous education and community awards having recently been named among the "2020 Most Admired CEOs," by the Houston Business Journal,  "2019 Woman of the Year" by Solo Mujeres Magazine, "2018 Women Who Mean Business" by the Houston Business Journal, "2018 Women on the Move" by Texas Executive Women, "2018 Mujeres Legendarias Houston" by Camara de Empresarios Latinos Houston, and accepted the "2019 Lyndon Baines Johnson Moral Courage Award" from the Holocaust Museum Houston on behalf of BakerRipley.
Claudia holds a Master of Education degree, a Bachelor of Arts degree in Political Science, as well as Principal and Superintendent Certifications. She also holds a Special Education Certification and English as a Second Language Certification from the Texas Education Agency, and an Education Executive Certification from Harvard University. She currently serves as a Class C Director for the Federal Reserve Bank of Dallas and a member of the Board of Directors for the Alliance for Strong Families and Communities.