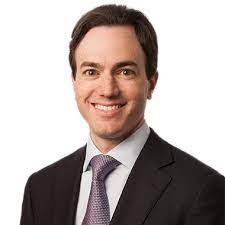 Danny David is Co-Chair of the firm's Litigation Department and a member of the firm's Executive Committee. He has extensive experience trying across a wide range of securities and shareholder cases in Texas, Delaware, and across the United States.
Mr. David routinely represents companies and their officers and directors in securities class actions, fiduciary duty lawsuits, shareholder demands, and suits challenging mergers. Since 2009, he has worked on litigation related to over 50 mergers with an aggregate transaction value of over $200 billion. Mr. David frequently represents special committees and audit committees in connection with investigations, governance issues, and derivative litigation. He also advises private equity in activist situations, proxy fights, and special situations. Mr. David has served as lead trial counsel in complex civil litigation in courts across the nation.
Mr. David has a followership among directors and officers across industry -- energy and power, technology, asset management and private equity, and hedge funds -- not only in Texas, but also in California, New York, and Delaware.
Mr. David is routinely called upon for his courtroom acumen as a first-chair trial lawyer. Earlier this year, he received dismissal of a multi-forum shareholder suit against IDEV, Inc. in the Delaware Court of Chancery and argued that case in September 2019 before the Delaware Supreme Court in October 2019. He also received dismissal of a succession of securities lawsuits in multiple jurisdictions including the Southern District of New York. He is currently defending the appeal.
Prior to joining the firm, Mr. David was an associate with McKinsey & Company, where he focused on issues relating to corporate strategy for clients in the energy industry.