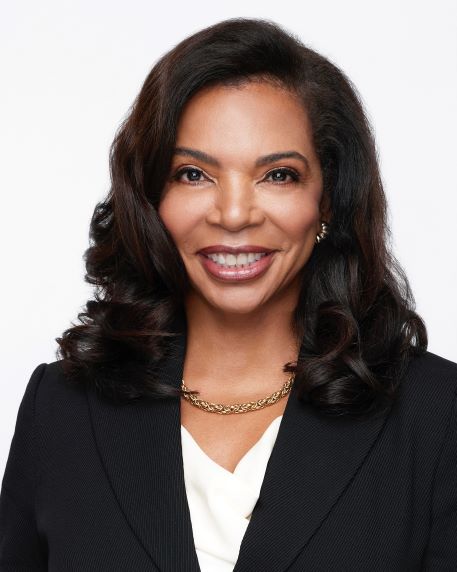 Donna Sims Wilson
Donna Sims Wilson
Chief Operating Officer, Kah Capital Management
Donna Sims Wilson is a senior executive with 37 years of experience in investment banking, finance, asset management and business development. Her career demonstrates a record of leading significant growth and expansion of organizations of various sizes and maturities. Through her various leadership roles, she has gained a unique combination of political, legislative, and international expertise. As an advocate of Diversity & Inclusion, she consistently helps businesses break down demographic, social and geographic barriers to achieve expanded levels of success. She brings governance experience through her international corporate board service, board advisory roles and working closely with institutional investors and analysts. Donna is an independent director of FuelCell Energy, Inc. (NASDAQ:FCEL) where she is a member of the Audit and Compensation Committees.
 
Donna is the Chief Operating Officer of Kah Capital Management, an alternative asset management firm focused on mortgage credit where she serves on the firm's Management Committee, the Investment and Risk Management Committee and is Chairman of the Valuation Committee. She has oversight over key firm operational processes and is directly responsible for marketing, business development and client service. She was President of Smith Graham & Co. Investment Advisors, L.P., a $6 billion investment management firm, where she was responsible for business development, marketing and client relations. She also worked in close partnership with the Chairman and CEO on new product development and short- and long-term strategies for the firm. In this capacity, she spearheaded the acquisition of the residential whole loan mortgage group from Five Mile Capital Partners, a transaction which augmented total firm revenues by 25% before carried interest. She served on the firm's Executive Management and Investment Policy Committees and was a member of the Board of Directors.
 
She completed a 30-year career as an investment banker where among other roles, she was the lead corporate finance professional underwriting hundreds of billions of dollars of corporate and mortgage debt, as well as equity initial and secondary public offerings. She was an Executive Vice President of CastleOak Securities, L.P., a leading New York-based boutique investment bank where she restructured the equity department to yield record revenue and profits for the firm. As the President of M.R. Beal & Company, she led efforts to collaborate with federal government departments and agencies on mortgage- related legislation regarding the business of the economic recovery to create new capital markets revenue streams for diverse firms.
 
She generated multi-million-dollar revenues through equity sales and trading with public and corporate pension plans, corporate stock repurchase mandates and institutional asset management firms. Donna also spent time in an entrepreneurial capacity as a Founder and Managing Director of Loop Capital Markets. Previously, she was a Vice President at Bear Stearns where she sold mortgage-backed securities and started her career as a corporate finance analyst at Lehman Brothers Kuhn Loeb.
 
Donna co-founded the National Association of Securities Professionals (NASP) Africa Financial Summit in 2015. With subsequent funding from USAID, Mobilizing Institutional Investors to Develop Africa's Infrastructure (MiDA) was born and has since executed over $1 billion in African infrastructure investments from U.S. institutions. Donna's leadership in ideating and launching these incredibly successful
endeavors served as a precursor to her participation in leading a delegation of U.S. pension funds and foundations to the 2018 G20 Buenos Aires summit to educate global institutional investors on how to generate safe, risk-adjusted returns by investing in African infrastructure.
 
Donna is a frequent speaker at financial service industry events, has testified before the U.S. Congress on laws relating to diversity, and has appeared on CNBC's Squawk Box and C-SPAN discussing issues of diversity and inclusion in the business of the economic recovery. She was named One of the Most Powerful Women in Business by Black Enterprise Magazine and received NASP's coveted Joyce Johnson Award in 2010. She received her Bachelor of Arts in Political Science from Yale University.