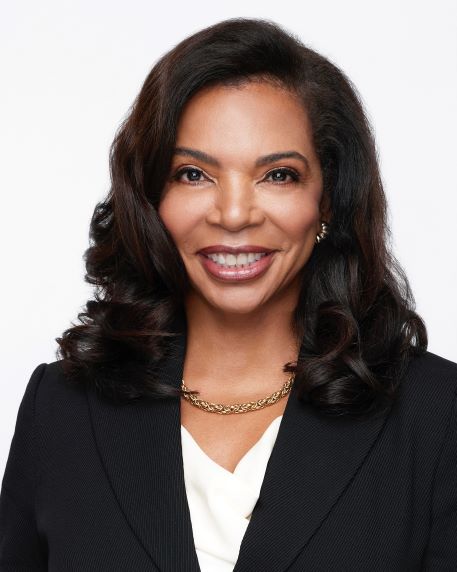 Donna Sims Wilson
Donna Sims Wilson
Chief Operating Officer, Kah Capital Management
Donna Sims Wilson is the President of Smith Graham & Co. Investment Advisors, L.P., a $6 billion investment management firm in its 25th year of operations. Mrs. Wilson is responsible for Smith Graham's Business Development, Marketing, Client Relations and New Product Development. She also works in conjunction with the Chairman and CEO on short and long-term strategies for the firm.
Mrs. Wilson has 30 years of financial services experience, including formerly serving as Executive Vice President of CastleOak Securities, L.P. a leading New York-based boutique investment bank, where she also served on the Management Committee of the firm. Previously, she was President of M.R. Beal & Company and was a Founder and Managing Director of Loop Capital Markets. Mrs. Wilson was a Vice President at Bear Stearns where she sold mortgage-backed securities and started her career as an analyst in corporate finance at Lehman Brothers Kuhn Loeb.
Mrs. Wilson serves as Chair of the Legislative Committee of the National Association of Securities Professionals and was elected Chair-Elect of the organization in September, 2015. She is the Immediate Past Chair of the Kohl Children's Museum of Greater Chicago and is a member of the Board of Trustees of the John G. Shedd Aquarium. She recently completed a term on the Board of Directors of the CFA Society of Chicago. Appointed by the Governor of the State of Illinois, Mrs. Wilson is a former member of the Budgeting for Results Commission and the Governor's Export Council. She is a member of The Economic Club of Chicago and The Executives' Club of Chicago. She is a former Board Member of the Bond Market Association, currently known as the Securities Industry Financial Management Association (SIFMA), and a former Member of Fannie Mae's National Advisory Council. Mrs. Wilson has also served as Chairman of the Sub-Saharan Africa Advisory Board of the Export Import Bank of the United States.
Mrs. Wilson has received numerous industry awards including the 2012 "Women of Wall Street Industry Trailblazer Award" by Traders Magazine and the "Joyce Johnson Award" by The National Association of Securities Professionals. She was named "One of the Most Powerful Women in Business" by Black Enterprise Magazine and an "Influential Black Woman in Business" by The Network Journal, all in 2010. Mrs. Wilson was also a Chicago United 2009 Business Leader of Color. She is a frequent speaker at financial services industry events, has testified before the U.S. Congress on laws relating to diversity and has often moderated issue forum "Brain Trusts" for the Congressional Black Caucus. She has spearheaded the enactment of legislation that increased business opportunities for minority- and women-owned financial services firms and appeared on CNBC's Squawk Box and C-SPAN discussing issues of diversity and inclusion in the business of the economic recovery.
Since 1990, Mrs. Wilson has been actively engaged in financial services and insurance on the continent of Africa. She completed a leveraged buyout of the former Senegalese operations of AIG Life Insurance Company, which was renamed ILICO/SAGEF Group. ILICO/SAGEF Group was comprised of the largest life insurance company and leading real estate development company in Senegal. Mrs. Wilson served on the Board of Directors until 2012 when the company was acquired by SAAR VIE, a regional insurance firm from Cameroon. In response to pension reform in Francophone West Africa, Mrs. Wilson conceived and executed an educational conference which convened 10 countries and 60 American pension fund trustees and institutional money managers in Dakar, Senegal in 2009. Named "Destination Africa: The New Capital & Investment Frontier," this conference was the largest forum on the investment of the region's pension and social security system assets.
Mrs. Wilson received her Bachelor of Arts Degree in Political Science from Yale University.