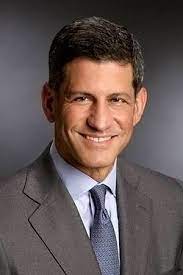 John R. Collett
John R. Collett
Senior Client Partner, Korn Ferry International
John R. Collett is a member of Korn Ferry's global Private Equity Investment Banking Energy and Industrial practices serving both multinational and domestic-focused companies.
He successfully partners with clients and consultants across multiple sectors and functions with a focus on recruiting board directors, CEO's, C-suite executives, investment banking professionals and Fund Managers relating to the Natural Resources and Industrial sectors. Mr. Collett enables organizations to identify leaders to achieve their goals in an ever-changing environment.
Prior to search, Mr. Collett spent nearly 25 years in investment banking at firms including Goldman Sachs, JP Morgan and Deutsche Bank advising clients in the Energy and Industrial sectors, driving growth through strategic M&A and capital markets activities.
Mr. Collett then left Wall Street to serve as Chief Strategy Officer for a publicly traded, international, renewables energy company followed by work as an independent strategy consultant to companies in the Energy and Industrial arenas. Mr. Collett specialized in advising firms on constructing and aligning management and operational activities with long-term strategies in order to maximize shareholder value.
Mr. Collett graduated from Vanderbilt University with a B.A. in mathematics and economics. He completed his formal education at Harvard Business School, where he earned his M.B.A.