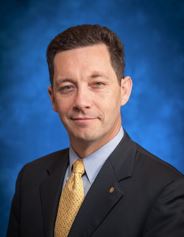 Loic J. Vivier
Loic J. Vivier
Senior Vice President, Specialty Products, ExxonMobil Product Solutions,, Exxon Mobil Corporation
Loic is Senior Vice President, Specialty Products with ExxonMobil Product Solutions. He oversees the Polyolefins, Specialty Elastomers, Butyl, Intermediates, and Synthetics global businesses, in addition to sustainability and digital innovation at ExxonMobil Chemical Company.
Prior to his current position, Loic was the Senior Vice President of Downstream Fuels, responsible for Global Fuels Value Chain, from Crude to Customers, of ExxonMobil Fuels & Lubricants company.
He joined Exxon Chemical Co. in 1990 with a Master's degree in General Engineering. Since then, he has held a number of management positions in supply chain, manufacturing, marketing, sales, and corporate planning. Foreign assignments have included Belgium, Saudi Arabia, and Singapore.
A native of France, Loic is married and has one child. He enjoys golf, travelling and currently resides in Spring, Texas.