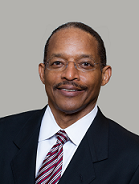 Wayne McConnell
Wayne McConnell
Managing Partner, McConnell Jones Lanier & Murphy LLP and Affiliate McConnell & Jones, LLP
Ira Wayne McConnell has been in public accounting for more than 33 years. Starting his professional career with the international accounting firm of Price Waterhouse, he established the firm of McConnell & Company in July 1987 and is now Managing Partner for McConnell & Jones LLP and McConnell Jones Lanier & Murphy LLP. His experience covers a broad range of accounting, auditing and financial consulting experience in public accounting and private industry, including acquisition due diligence, financial planning and trustee services and other attest services.
In addition to his responsibilities as managing partner, Wayne serves as the lead partner on assurance engagements for domestic as well as international clients of the firm.
Wayne holds a masters degree in business administration from Louisiana Tech University and a bachelor degree in business administration from Grambling State University.
At the American Heart Association, he is a board member and the Nominating Committee Chair of the Houston Division, and serves on the Board of Directors of the South Central Affiliate. Wayne also serves on the Board of Directors for the Greater Houston Partnership where he sits on the Audit and Finance Committee, the Board of Governors of the Houston City Club and Grambling State University's Black & Gold Foundation. Additionally, he serves on the Board of Directors for the United Way of Greater Houston where he is also chairman of the Audit Committee.